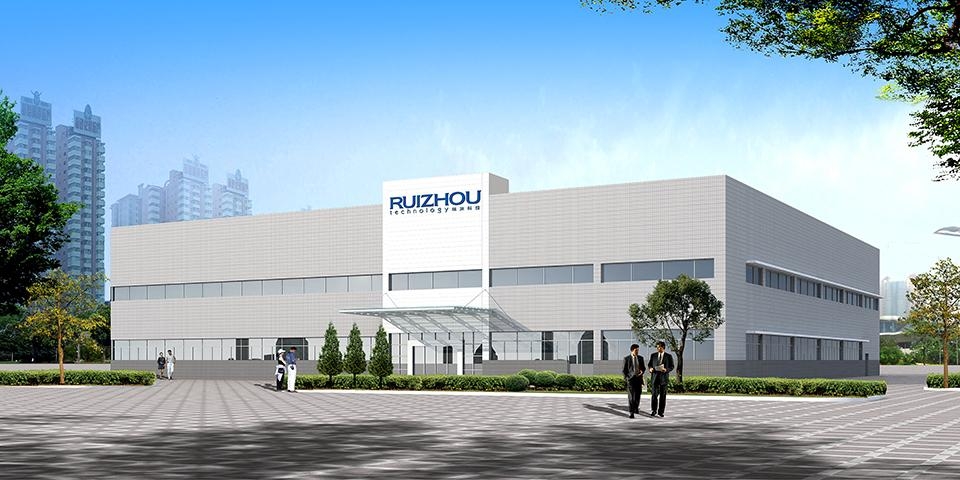 Company profile
Guangdong Ruizhou Technology Co., Ltd. was founded in 2004, registered capital of 11 million yuan, the headquarters is located in Guangdong Foshan District key ring high cultivation of New Technology Industrial Zone Han day science and Technology City Park, is a professional engaged in flexible materials (such as aviation, car seats, bags, clothing, footwear, handbags, lighting, packaging, sofa the development and application of electronic computer manufacturing industry) and computer aided design CAD and computer-aided manufacturing CAM system of cutting machine, computer cutting machine and related optical electromechanical products research and development, production, sales and service of high-tech enterprise and software enterprise.
The company consists of Foshan city Litu Co., to our branch in Dongguan, Huadu Branch and Beijing R & D center, and the agencies and offices set up in the country, the company directly employs nearly 300 people, of which the software R & D team of more than 60 people, hardware R & D team of more than 20 people, customer service service team of more than 20 people, the spirit of people-oriented, people oriented business philosophy, over the years has always attached great importance to personnel, in addition to continue to carry out internal training constantly, staff recruitment is also constantly upgrade select the company more than 70% employees have college degree with more than 10% employees, with a master's degree or above, and with the Chinese Academy of Sciences, universities and well-known enterprises to carry out production, learning and research cooperation, continuously develop new products according to market demand, the development of cutting machine, shoe related software from a single original shoe To date, shoes, bags, handbags, sofas, seats, clothing, packaging, printing and other industries design, research and development software and related cutting equipment.
Rui Zhou company has been adhering to the "customer demand is our goal" business philosophy and the "innovation achievement value, quality and create benefit" spirit of enterprise, to promote the development of the company with advanced management methods and scientific and technological innovation system, nearly three years, Rui Zhou science and technology is committed to product innovation continuously upgrade China, won two invention patents, utility model 20 professional and 8 software copyright. More than 20 technical achievements into high technology products, has become the national focus on supporting the high technology enterprises, enterprises in Guangdong Province, the advantage of intellectual property right of private technology enterprises in Guangdong Province, Guangdong province and the South China Sea Eagle enterprise software company.
The company's products based on the domestic market is also exported to Southeast Asia, Europe, North America and other countries and regions, the main customers include BELLE, Daphne, Nike, Saturday, Guangzhou Honda, Guangzhou TOYOTA, Lies Dan, Goldlion, Senda, Hengda, South Beauty, Tianchuang packaging, and Glen type, Foxconn, Dr. as more than 10000 domestic and foreign enterprises, professional schools and individual service center, Rui Zhou technology brand after years of hard work has gained recognition and cultivation has certain market.
---
development history
Established in 2000, put the shoe design studio and footwear import agent version of the release version of cutting equipment;
Was formally established in 2004 in Guangdong province Foshan city Guangdong Ruizhou Technology Co. Ltd., the same year the establishment of the Guangdong province Foshan City Nanhai Litu Co. ltd.;
In 2005, it was awarded the title of "private technology enterprise" by the Guangdong provincial science and technology department. In the same year, the company passed the ISO9001 international quality system certification and the CE certification of computer cutting machine products;
In 2006, it was awarded the title of software enterprise by Guangdong Provincial Information Industry department;
In 2008 by the Guangdong provincial science and Technology Department, the Guangdong Provincial Department of finance, the Guangdong Provincial State Administration of Taxation and the Guangdong Provincial Local Taxation Bureau awarded the "state key support high-tech enterprises" title;
In 2008, "computer cutting machine" products were awarded by the Guangdong science and Technology Department "high-tech products" title;
In 2009, CNC leather cutting machine products were awarded the "high-tech products" and "independent innovation products" by the Guangdong science and technology department.
In 2010, the municipal engineering research and development center of flexible material cutting machine was established, and a long-term strategic cooperative relationship with famous enterprises at home and abroad was established;
---
Company honor
2007 to 2009, Guangdong Rui Chau Technology Co., Ltd. for 3 consecutive years by the South China Sea District Bureau of science and technology as "Nanhai District," the advanced unit of science and technology.
The company's products, "Rui Chau shoe row knife counting system" and "automatic feed flat type computer cutting machine" two projects were awarded Nanhai three progress award.
In 2009, the Swiss scientific and technological research and development, independent intellectual property rights of "four axis CNC leather cutting machine key technology research and development" project won the first prize in Foshan scientific and technological progress and the South China Sea Science and technology progress award.
In 2009 the company was identified as "Eagle project" key support enterprises in Nanhai district.
As a key state supported high-tech enterprise, the vigorous development of Singapore has also won the approval and support of the government. Vice Premier Zhang Dejiang, Liu Yunshan, the national head of the Propaganda Department of the State Environmental Protection Minister Zhou Shengxian, Vice Minister of the Ministry of housing and urban construction and Guo Yunchong, deputy director of the State Bureau of civil servants xinchangxing, vice director of the Information Office of the State Council, Wang Zhongwei Wang Yang, Secretary of the Guangdong provincial Party committee secretary of the Hunan Provincial Committee Zhou Qiang, governor of Guangdong province Huang Huahua, vice governor Lin Musheng, the provincial Environmental Protection Bureau Director Li Qing, Party Secretary of Foshan Chen Yunxian, Foshan mayor Li Yiwei and other leaders had led a delegation to Rui Zhou science and technology limited company study guide. Leaders are highly praised and affirmed by the company's own R & D and products with core intellectual property rights.
---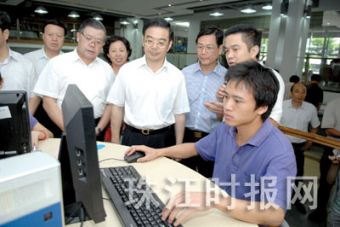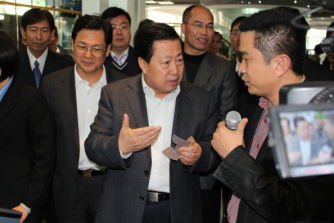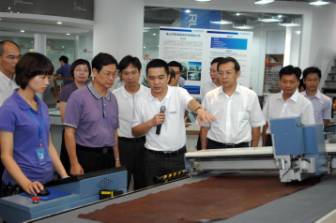 ---
---